4 Important Tips for Setting Your Carport Up for Winter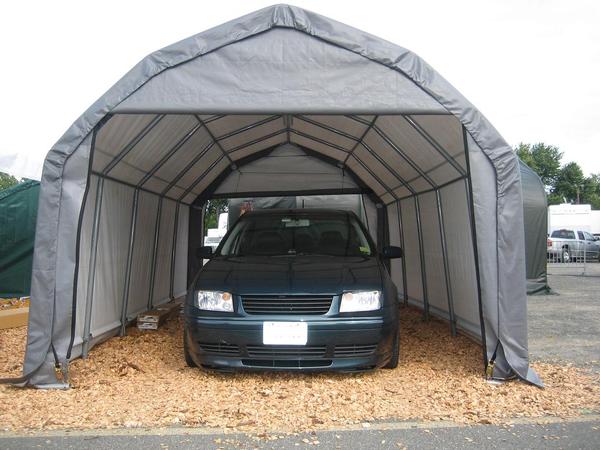 So, you've purchased a seasonal vehicle – a boat, an RV, a motorcycle, or even a convertible – and you wonder what you'll do once the temperatures drop.

As an affordable and extremely effective storage solution, a carport is strongly recommended. However, with at-home kits, setting up the shelter doesn't come down to having the right tools. Along with this step, make sure you consider the following:
1. Where You'll Place It
Realize that you'll have to drive the vehicle in and out, so the location needs to easily be accessible. Along with this, you'll want drainage in the area, or a place where any water will run downhill, instead of accumulating in a puddle underneath your investment. Along with this aspect, certain regions have restrictions regarding where you can place portable shelters and sheds. This could potentially be:
Limiting the structure to the backyard or any point not visible to the street.
Just to the driveway or side of the house.
A certain distance away from the street, sidewalk, curb, or signs.
Before you find yourself facing a violation or hearing from your neighborhood's homeowner association, research local laws or restrictions before purchasing and setting up a carport.
2. When You'll Install It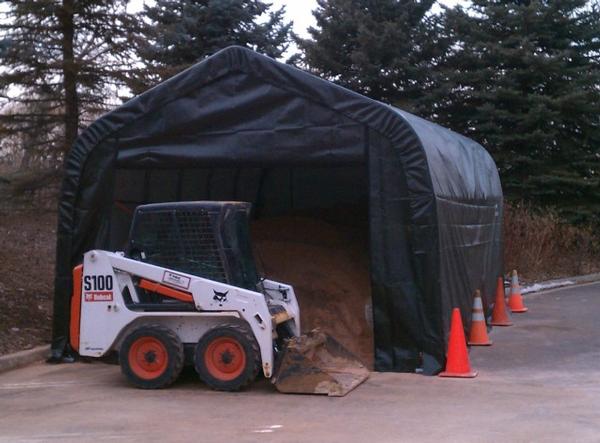 If you don't plan to use the carport for the entire year, there's little point in keeping it set up. So, during the fall months, when's the best time to install it? Experts recommend, for seasonal storage, putting together the frame and cover in October. This month isn't too cold – the ground won't be frozen, so you'll have an easier time anchoring it – and you won't need to worry too much about high winds and rain. However, further consider when you stop using your seasonal vehicle. As you don't want to keep it exposed to UV rays, have the shelter ready for this point in time.
3. Research Permits
Generally, most towns don't require a permit for installing a carport or similar shelter. Yet, you can never be too sure. Along with researching building codes, determine if you'll need a permit to add it to your property. If so, apply ahead of time, ideally before you could expect snow.
4. Get the Vehicle Ready
Having a strong shelter solution is of little use when your boat is filled with moisture or fuel remains in your RV's gas tank. Before storage, make sure to winterize your boat, RV, motorcycle, or car. Purchasing a carport for the first time? Explore your options for boats and for RVs through Portable Garage Depot.