Portable RV & Camper Garage Kits for Sale



Just because campers and RVs are made tough doesn't mean they should be left to rot in foul weather and harmful UV rays. Protect your investment with a sturdy camper cover, RV garage or portable garage kit to be sure your camper is ready when you are. We have an excellent selection of sizes and colors to fit and match your RV or camper. Choose from solid green, tan, gray or white. Heavy duty structural steel frames provide commercial grade strength to withstand high winds, heavy rains and accumulated snowfall. RV and camper covers are all-weather waterproof and have a 5-7 year life expectancy. These durable covers feature 4' spacing between the ribs and/or rafter supports, double-zipper front door entry and its own anchoring system. All fabric components feature heat welded seam construction and have bright white interiors for solid visibility in daylight. Some select RV and camper covers feature a 1-year manufacturer's warranty but be sure to check the model specifications and review the product details to see which items qualify.

Sorry, No products found that meet your search criteria
More Information about Portable RV Shelters
Build an affordable, portable, temporary, multi-purpose all weather RV cover or RV storage shelter with Portable Garage Depot's, heavy duty, easy to assemble, portable shelter kits. Our portable shelters offer all weather protection from sun, rain, sleet and snow, offering maximum protection for interior contents. As with all of our portable storage shelters, we offer powder coated or heavy duty galvanized steel framing, for easy assembly and the best in all weather protection. Portable Garage Depot's affordable all weather portable buildings protect the value of your belongings with a UV resistant, fire retardant polyethylene rip stop material cover with fabric backing to ensure long life and maximum durability against time and the elements
Call Us Toll Free @ 800.984.7657
Protect your RV, camper, car, truck, SUV, boat, motorcycle, materials, yard equipment, workshops and much more with our instant portable all weather camper storage shelters and covers. Our temporary buildings can be customized to fit vehicles of any shapes or sizes. Portable Garage Depot's affordable all weather portable buildings protect the value of your belongings with the ultimate in weather protection materials.
Construction materials are pre drilled and cut to specs. Easy bolt together design, with easy to assemble instructions help construction go fast and easy. Quality materials make for a quality structure that will stand the test of time, while still protecting the value of your belongings. Whether it be your car, truck, SUV, boat, campers, motorcycle, or maybe materials and storage, our portable instant all weather shelters will give the maximum in protection against sun, rain, sleet, snow, and wind. Wind brace supports on all sides will protect from the wind, hard falling rain, or snow that can put a heavy load on your storage cover shelter building.
We offer several styles and colors of all weather shelters for any of your protection needs. Quonset round style instant shelters, peak style portable buildings and truss style big buildings are just a few of the many styles we offer. Round style storage shelters are good for snow and rain because it allows for easy runoff and less load on the structure. Peak and house style buildings offer the extra space on the sides and a high center ridge height. Truss style temporary buildings offer the most space and storage capacity. Not only are our all weather shelters good for your car, truck, boat, motorcycle, or storage, our heavy duty all weather buildings can be modified for your favorite classic car, workshop, even a portable instant greenhouse if the need is there. Choose from our entire line of instant, portable, all weather protective shelters
Being that Portable Garage Depot is a leading manufacturer of its own temporary storage covers, buildings, and shelters, we can offer the lowest prices when buying factory direct. Let your number one source for quality storage structures help you choose the right structure you desire when looking for portable storage buildings.

Subtotal: $0.00
Item(s): 0

---
---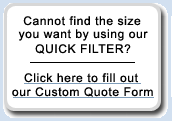 ---
---