Portable garages, carports, and other storage buildings offer their maximum strength and features once anchored into the ground. To give your vehicles and investments such full protection, purchase an anchor kit with your portable shelter. Because a portable building or carport can be placed on a number of surfaces, from grass to sand to asphalt, our anchor kits and accessories address several storage possibilities.

When you expect a portable garage will be installed onto a dirt, grass, asphalt, or gravel surface, consider our hook anchor kits. Each combination features a driving rod, anchor, cable, and clamp, which attaches to the frame. Providing all needed strength, such garage anchors are easily hammered into the ground and drawn out later.

Aside from dirt, grass, and gravel, our auger anchors additionally stabilize a shelter in sand and loose soil. Parts screw into the ground to create a strong attachment that holds the shelter in place.

Subtotal: $0.00
Item(s): 0

---
---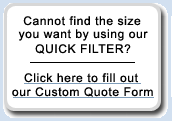 ---
---