Using an Anchor with a Portable Garage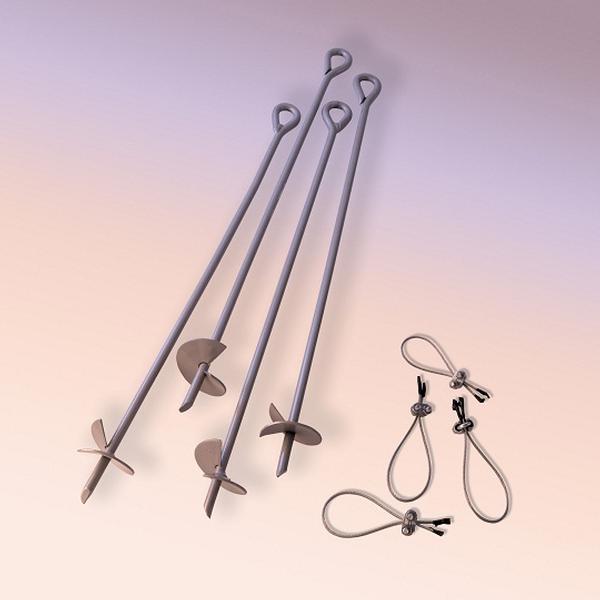 Portable garages are terrific for storing vehicles and equipment. You can get the most out of your portable garage or carport by choosing the right accessories.
Anchors can be a great addition to a portable garage, especially if you want the garage to act as a shelter from harsh weather.
Call Us Toll Free @ 475.308.8477
When a portable garage or shelter is not anchored, it loses much of its strength and stability. Anchoring your portable garage to the ground can give it the strength needed against strong winds and storms.
Anchoring your portable garage to the ground does not mean that the garage has found a permanent home. These portable garages can remain portable. Anchor kits are a great option for keeping the portable shelter in place for just a certain amount of time. These kits contain anchors that are easy to install and take down when the time comes to move your portable carport. Anchor kits contain anchors that can secure a portable garage to sand, soil, grass, gravel or asphalt surfaces.
Portable Garage Depot carries a large inventory of anchors and accessories for your portable garage. Consider the Easy Hook Anchor Kit. This anchor kit contains an anchor, driving rod, cable and clamp to attach to the frame of the portable carport. This will help hold everything in place.
Portable Garage Depot also offers other accessories, such as roll-up doors and ventilation kits. Free shipping is available for some accessories if they are ordered at the same time with a portable garage kit.