Tips for Cleaning Off Your Carport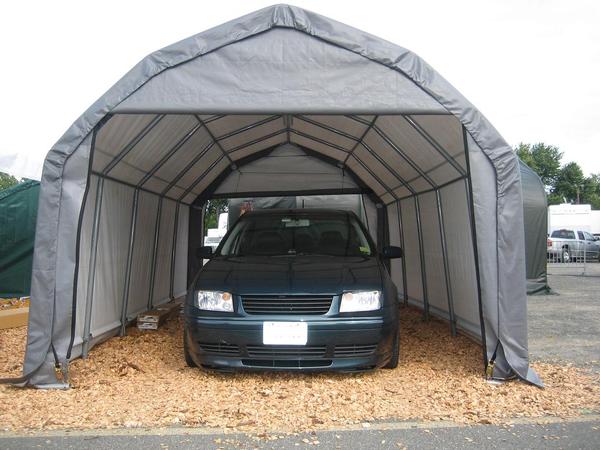 As you simply drive in and out of your carport, use it as a tool shed, or keep a boat or RV sheltered there for part of the year, itís easy to overlook how dirty it can become.
Summer and spring see dust, dirt, tree sap, and leaves accumulate on the top and sides, while winter brings snow and ice accumulation. Whether you want your structure to continue looking nice, or you donít want to risk collapse, follow these tips to clean off your carport:
For Dirt and Debris
Whether youíre washing off a polyethylene cover or a metal roof, the approach is the same: You need soap, water, and elbow grease to get your carport looking like new.
To do this, first find a brush Ė preferably one with a long handle to get to those hard-to-reach spots Ė and then prepare a bucket with water and dish soap.
To clean, find a spot from the ground where you can scrub the sides. After youíve finished this portion, climb a ladder to clean the top.
For Snow and Ice
Winterís precipitation has far more harmful effects. Particularly, if too much accumulates on top, the risk the shelter may collapse grows.
In response to this, you should always be watchful about how much accumulates on top. Itís a good idea to brush off anything that remains there after a storm; otherwise, if too much builds up, the snow and ice could wear down the building and damage the roof.
Each time, make sure you:
Using a push broom or roof rake, climb a ladder and push the snow down the sides.
If thereís ice, take a shovel and break up the patches.
Then, shovel the snow away from the sides, so you can continue to access the carport.
Whether youíre looking for a snow-rated shelter or replacement parts, Portable Garage Depot has you prepared. Browse our large selection of carports and accessories today.