The Steel Used in Carports & Shelters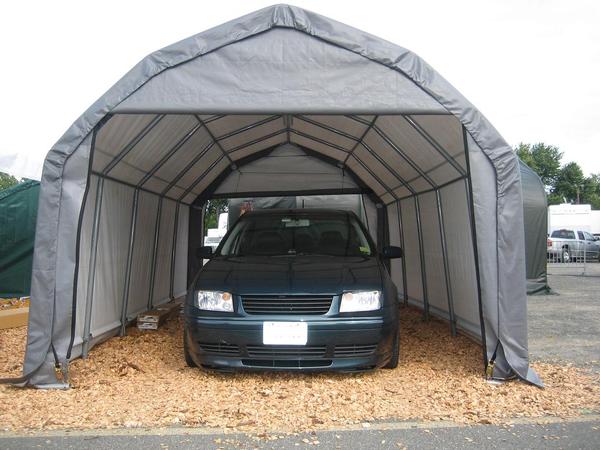 One of the reasons portable garages and shelters are so durable is because of the steel that is used in the production of these portable structures.
Portable Garage Depot offers portable shelters made of either powder-coated or galvanized steel. The type of tubing used depends on the model of the shelter.
Call Us Toll Free @ 475.308.8477
There are differences between powder-coated and galvanized steel. The choice of what kind of steel to invest in may come done to a choice of short-term vs. long term protection. Galvanized steel tends to be more durable over a term of several years. This due to a triple-coated corrosion protection process. The triple-layer protection results in a galvanized steel that is smooth and shiny. It's also unmatched in terms of protection and durability. There is a cold forming and quenching process that creates greater yield and tensile strength compared to alternatives.
The galvanized steel used by Portable Garage Depot is a high-yield steel manufactured in the U.S. This carbon steel is designed for maximum durability, rust protection and superior strength. The triple coating process also ensures that no part of the steel tubing is "naked" or vulnerable. This means you can trust the steel to stand up to all types of weather conditions.
Powder-coated still offers outstanding protection yet may not have the protection against wear and tear after several years. The powder-coated steel tubing found in powder-coated products tends to wear from the inside out. This makes the powder-coated steel tubing more vulnerable to corrosion over the long term.