Should You Change Portable Buildings Between Seasons?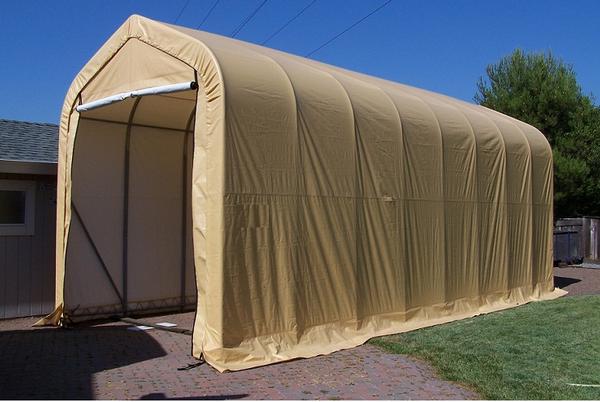 Portable buildings can be moved if you relocate, can be adapted to meet your changing requirements, and can be extended, reduced, reconfigured, or relocated with minimum fuss. That's why you may change portable buildings between seasons.
Call Us Toll Free @ 475.308.8477
Portable buildings are frequently used for storage, and after the holidays they are the ideal place to keep your seasonal decorations safe and free from harmful debris. Portable buildings are a great way to protect your investments so you and your family will enjoy your festive winter holiday decorations for many years to come.
You can also use portable buildings to store lawn equipment such as lawn mowers, trimmers, and garden tools, so they are ideal in the summer season, too. People who spend part of the year in warm weather states also use portable buildings to store items and avoid the expense of storage fees.
Portable buildings are ideal for storing seasonally used sports equipment, all-terrain vehicles, farm equipment, horse trailers, small boats, and anything else that needs protection from rain, sleet, or snow. With heavier snow in the Northeast and Midwest, portable buildings are ideal for protecting a variety of seasonally used items.
Portable buildings can help avoid the expense of setting up a permanent storage shed. They are highly flexible and adaptable to your changing needs. They can be disassembled with relative ease and transported to a new location. From a small 8' x 10' storage shed to a custom designed 60' garage and office on the job site, portable building options are virtually unlimited for home and commercial use.
Portable buildings are built to last. They are intended to be disassembled, transported, and erected numerous times over many years. For this reason, portable buildings are made from sturdy, stress-bearing materials, such as galvanized steel and high-gauge aluminum. They come with heavy-duty polyethylene covers that are treated to be UV-resistant and waterproof. A 20' x 20' portable building is wide enough to store just about anything and comes with framing and hardware, a painted steel roof, and vinyl trim. It can be assembled in hours with ground anchors included.
Look online for a wide variety of portable buildings that can be used all year for storage of vehicles and other items. You can change them between seasons to meet your storage needs, from the holidays when you'll store festive decorations to summer when you'll store lawn equipment.