Portable Garages and Building Codes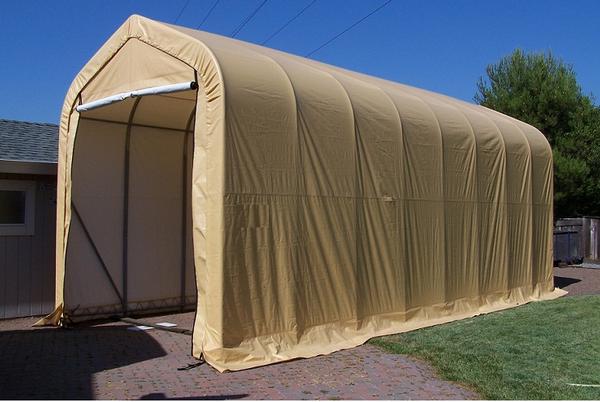 A portable garage or shelter is a tremendous storage choice. These shelters are designed and built to withstand all types of weather.
Quality portable garages and carports should feature frames made out of either powder-coated or galvanized steel tubing, depending on the model. You should be able to find portable garages in a variety in colors. Make sure the portable garage feature durable polyethylene covers.
Call Us Toll Free @ 800.984.7657
Setting up a portable garage or shelter is relatively easy and there is no worry about establishing a permanent structure.
However, a portable structure may require a permit. There is no simple answer to the question of if a permit required. Thatís because local ordinances and building codes vary among cities and towns. Therefore, it is very important to contact the city or town zoning office before setting up your portable garage or shelter. The zoning officials will know what the zoning codes are and if a building permit is required for a portable shelter.
Itís important to know that many cities and towns consider things like carports and portable shelters to be a new structure. The shape and size of the portable shelter will likely be required as well.
The important thing to remember is, assume nothing. Get the correct information.