Metal Sheds Stand Up to Winter Storms and Elements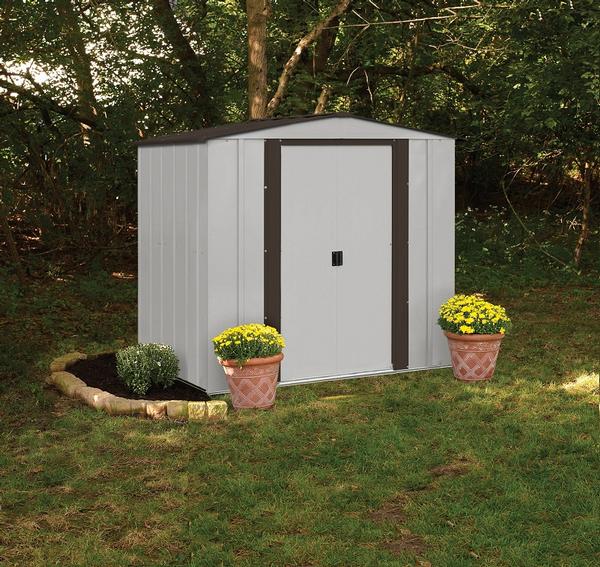 If you have a bicycle, lawnmower, or tools, the last thing you want to do is leave these items outside during the harsh winter. Water from snowmelt can rust metal, and particulates trapped in the snow can be abrasive on these items. That's why it's important to keep them safe, dry, and in an area where they're not exposed to the elements.
Call Us Toll Free @ 475.308.8477
Metal Sheds Protect Yard Equipment
A good way to protect your equipment from winter weather is with a metal shed. With a reinforced roof and sliding doors for entry, metal sheds offer a full enclosure for tools and other items, which is especially useful when snow piles up outside.
In addition, you'll know that a metal shed will stand up against snow. Made from galvanized steel, a metal shed is far more durable than other options. Not only that, but metal sheds come in a variety of sizes, which means that you'll be able to choose the one that will best suit your needs.
Choose a Metal Shed that Suits You
If you need a metal shed that stands up to the weather in your area, make sure to consider how large you need it to be. What are you storing in your shed? Will you just be storing tools, or will you also store your lawn mower inside? You'll want to consider all of these factors when getting a shed for your yard.
In addition, you'll want to consider the color of your house. Depending on its style, you'll want to get a shed that follows a similar style.
Buy Your Metal Shed
If you're interested in a metal shed for your yard, then consider Portable Garage Depot. You'll be able to purchase the shed that you need and should be able to assemble it easily. Give us a call today if you're interested, or simply browse our site.