Lawn Mower Storage and a Portable Shelter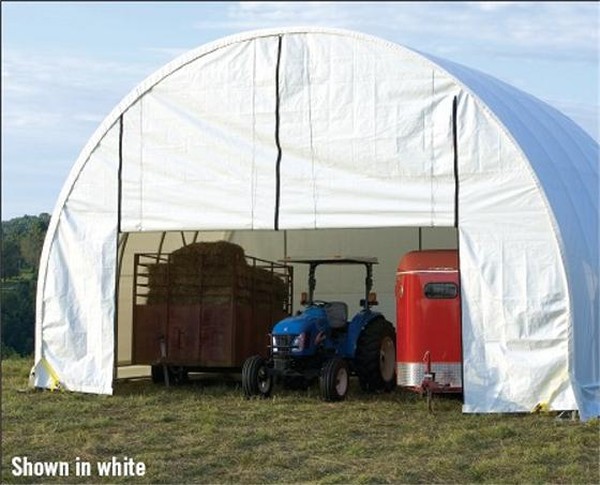 Once fall rolls around, itís time to think about fall storage.
If you own a house, you likely own a lawn mower.
A portable shelter is terrific for storing a lawn mower, grass trimmer and other seasonal yard equipment.
Call Us Toll Free @ 800.984.7657
A good portable shelter means no long-term commitments to a permanent shelter. It can be used in the fall and winter months. The lawn mower will be protected and should be ready for the next mowing season.
Many people may not be aware of how to properly prepare a lawn mower for long-term storage. The mower needs to be guarded from rain and snow. Just throwing a tarp over the mower simply wonít do.
Before the mower is stored for the winter, it should be drained of all gas. Gas should not sit in a tank for more than three months. Any longer and the ethanol in the gas begins to break down, leaving water in the air. The fuel then begins to lose its ability to combust. Draining the gas is a safeguard to prevent this from happening.
Itís also a good idea to give the mower a thorough cleaning before storing it in the portable shelter. Remove the mower blade and disconnect the spark plug.