Large Storage Options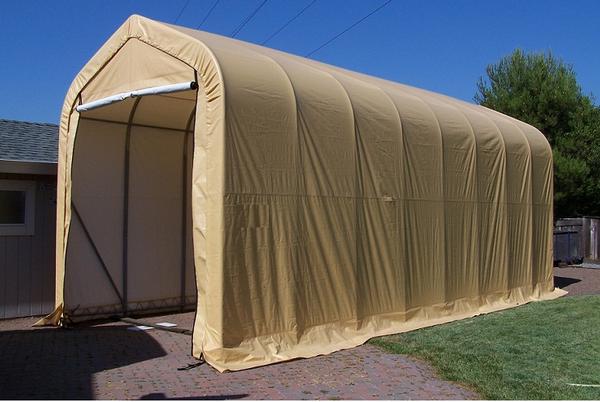 Many of us just don't have enough room. Room for stuff. Big stuff. Small stuff. We just need more room.
We're not talking about the need for more closet space. We're talking about finding a home or storage spot for big-ticket items.
Call Us Toll Free @ 800.984.7657
Classic cars
Motorhomes
Boats
Seasonal vehicles (motorcycles, jet skis, snowmobiles)
Business equipment
Farm equipment
This is obviously a list of stuff. You get the idea. If you look at the items above, you may be thinking, Well, this means renting storage space or adding an expensive garage onto the home".
Letís put the brakes on right there. Additional large storage space does not have to be complicated. Or expensive. Have you thought about a portable garage or carport? If not, start thinking. Portable garages and carports are wonderful large storage options.
Letís start with the word portable". That means there is versatility with these shelters. They can be portable. You do not have to set them up as permanent structures. However, they can be put to long-term use if that is what you choose. Itís all about options.
The right portable garage or shelter will protect your large items and vehicles from harsh weather and prolonged exposure to the elements.