How to Prepare Your ATV for Winter Storage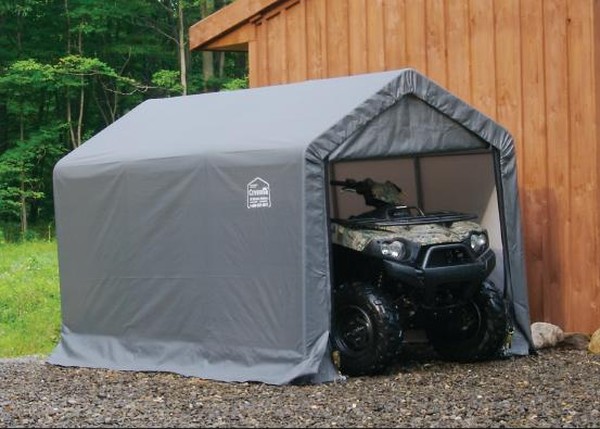 There are a number of steps to take to prepare your ATV for winter storage. The first thing you must decide is where you will store it.
Portable Garage Depot offers a wide variety of portable garages and carports that provide ideal winter storage for your ATV. We feature a huge selection of custom sizes and colors. Our portable garages and carports feature heavy-duty steel frames, with double-zipper front door entry and anchoring systems. The carport covers are waterproof, triple laminated and extremely durable to protect your ATV from rain, hail, snow, sleet, and other winter elements. All our shelters can be customized with EZ Zip-Up door kits, ventilation kits, and joiner kits.
Call Us Toll Free @ 475.308.8477
You will need to perform some simple tasks to prepare your ATV for winter storage. Start by filling the tank with fresh fuel and adding fuel stabilizer. Then change the engine oil prior to storage.
To prevent rusting, remove the spark plugs, pour in engine oil, and cover the spark plug holes with cloth. Remove the battery for storage, change the brake clutch fluid, and change the coolant if it hasnít been changed in awhile. Finally, check the tire air pressure. After these steps have been taken, you want to find an area that is dry and secure for storage that is out of the weather but available for frequent checks.
Call Portable Garage Depot today at 800-984-7657 for more information on our affordable and efficient portable garages and carports that provide excellent winter storage options for your ATV.