5 Tips for Tailgating with a Pop-Up Canopy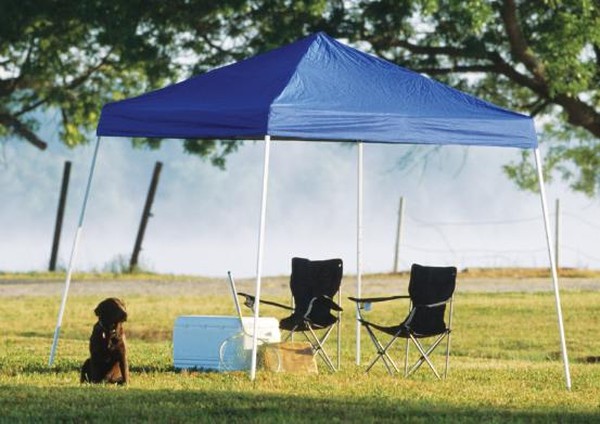 Sports games plus summer make the perfect recipe for a tailgating party, no matter if youíre standing out by a pro football stadium or waiting for the next junior league game to begin with all other parents. Youíve got a menu planned out, have a cooler and a few deck chairs, and, of course, have the prerequisite truck bed, but what are you going to do about shelter?
Pop-up canopies, more and more, are becoming part of tailgating parties, and itís easy to see why. These shelters, simple to set up, give you and other individuals a decent amount of shade and, in some cases, can also draw attention to your fandom.
Yet, donít just pick up a tent and set it up at the stadium, only to have it blow over a half-hour into your revelry. Instead, for a successful tailgating party with a pop-up canopy, take these tips into account:
1. Pick One in Your Teamís Color
Youíre there to show support, so why go with something that doesnít fit the mood? One of the convenient aspects of pop-up canopies is, the shelters come in a range of colors Ė even patterns, too Ė so, if you have yet to buy one, find one that gets as close as possible to your fandom.
2. Make Sure Itís Portable
Youíve got to take it from your home to the truck bed, and then, set it up in the lot outside the stadium. In doing so, pick a shelter you can easily lift and load into the carrying sack, and that you can quickly erect with just a couple of others. A shelter with too many parts, or that requires a large amount of manpower to move, will be too cumbersome once you arrive.
3. How Much Shade?
Is your ďpartyĒ consisting of you and a few individuals? Is the canopy designated as a seating area, or shade for your food? Determine its purpose beforehand, and then, make sure its top will fulfill that. For instance, if youíll be setting up a table for food to place under the canopy, measure the table to make sure its shade covers all of it.
4. Bring Anchors
The secret to preventing that canopy from blowing over is to have anchors. Yet, not all anchors work with every surface. To be ready, know where youíll be setting up, and select a set based on the ground. Ideally, stakes best handle dirt, while sandbags are helpful on asphalt.
5. Integrate It With Your Truck
You canít have a tailgating party without a truck, and with canopies, many place the end of the bed underneath the shelter. If this is part of your plan, measure the truck bedís width to ensure the shelter easily fits over.
Havenít yet purchased a pop-up canopy for summer? Begin by browsing Portable Garage Depotís large selection today.