Deciding if a Firewood Rack or Seasonal Storage Is Right for Storing Firewood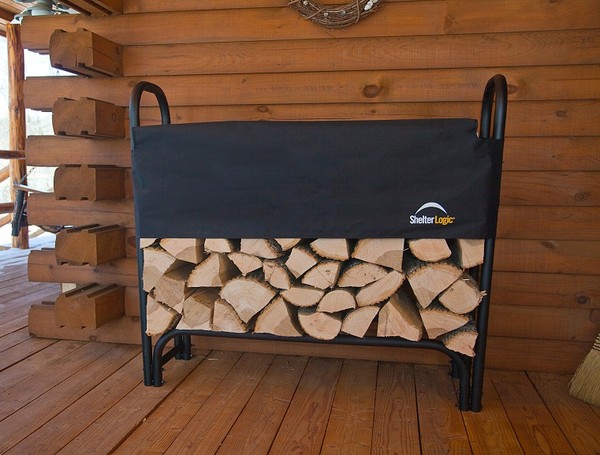 If you are planning to burn wood in a fireplace or stove next winter, you want to begin buying or cutting wood soon so that it will have time to dry out and season. Storing your wood properly will help it become well-seasoned so that it will burn hotter and cleaner.
Call Us Toll Free @ 475.308.8477
When storing your firewood, choosing the right location is important. Do not store it on the ground. Moisture will seep into it and cause it to rot, which will force you to throw it away and waste money. You can keep wood elevated on a pallet, wooden skid, or shed floor.
Circulating air will dry out and season your firewood, which will allow it to burn better. It is critical to make sure that your firewood receives adequate ventilation, especially if you have cut it yourself or bought it unseasoned.
To store a small amount of wood, a firewood rack might be your best option. A firewood rack is a storage rack made from metal or wood. It will provide you with a means to store your firewood near your home, either indoors or outdoors. If you decide to store your firewood outside, you should not place it right next to your house. Insects like to live in dead wood, and they could move to your house. Firewood racks are available in a variety of sizes, shapes, colors, and designs. If you decide to use one indoors, you can find one to match your home's décor.
If you plan to store a larger amount of wood, consider buying or building a shed. Firewood sheds usually have three sides and a roof. This keeps the wood dry but still allows air to circulate, which seasons the wood. It is best to place your firewood in the shed after it has already seasoned. It will still dry out if you put it in the shed unseasoned, but it will take longer. The size of your shed will depend on how much wood you plan to burn. It is generally advisable to choose a shed large enough to store a year's worth of wood.
If you plan to heat your home by burning firewood next winter, properly storing it is essential. Give your wood enough time to season in a dry location where it will have plenty of air circulation and be protected from the elements, and you will be able to enjoy the warmth and comfort of a fire next winter.