What are the Differences between Powder-Coated and Galvanized Steel?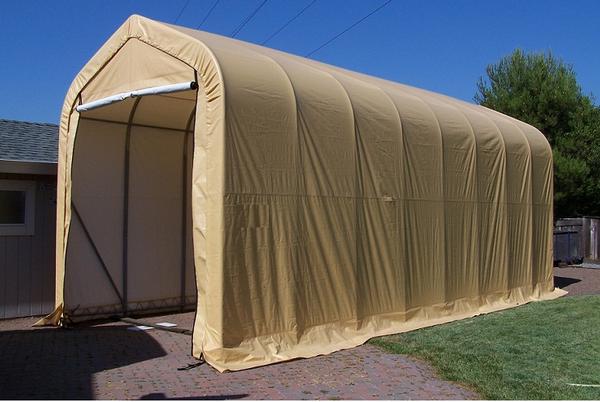 When it comes to portable garages and shelters, there are two different types of steel frames that are used in the construction of these shelters:
Powder-coated and galvanized steel.
Call Us Toll Free @ 800.984.7657
If you are a first-time portable garage shopper, you may be trying to decide what frame is best for you and your needs. Before making your decision, it's important to understand the differences between powder-coated and galvanized steel frames:
Powder-coated steel is the result of powder being baked right onto the steel. The process is done at high temperatures and forms a "skin" over the steel. This same process is used on automobile parts, household appliances and the shelter frames featured by Portable Garage Depot.
One big advantage to powder-coated frames is the price. Powder-coated frames are much less expensive than galvanized steel frames.
Other advantages:
They provide thicker coating than conventional liquid coatings.
The coating does not run or sag.
The powder coating can be recycled.
Powder coating prevents chipping, peeling, rust and corrosion.
Galvanized steel frames are made of steel that has gone through a chemical process designed to keep it from corroding. Layers of zinc oxide coated onto the steel create a protective surface. Galvanized steel is stronger, more durable and will not rust.
Other advantages:
Galvanized steel is stronger than powder-coated steel.
Labor costs associated with galvanized steel are often less than alternatives.
Galvanized steel is waterproof.
Galvanized steel will not scratch.
Galvanized steel is resistant to ultraviolet rays.
The layers create a barrier around the steel to protect the original product.