Choosing a Square Tube Shelter
Call Us Toll Free @ 475.308.8477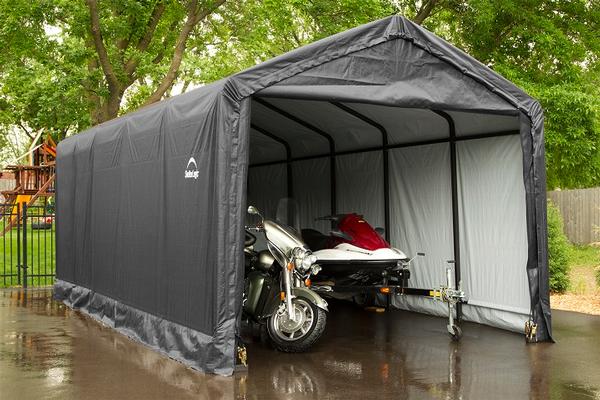 Looking for a long-term storage solution can be challenging.
Consider the positives that come with a durable square tube shelter. A top-quality square tube shelter will offer protection from the elements for cars, trucks, motorcycles, boats and more.
A square tube shelter will offer high-weather resistance. This is perhaps the strongest selling point of these shelters.
The protection is a result of the design, construction and the materials of the square tube shelter. A good square tube shelter should start with an industrial-strength square tube frame. This forms the backbone of the shelter.
Another major component of the tube shelter is the cover. A quality cover will be made of polyethylene. This is a cover made out of UV-resistant, waterproof, rip-stop material. The cover should enclose the metal frame. Zippered end panel doors will allow for easy access to the shelter. The convenience will be helpful whether storing a vehicle or materials that need protection from the elements. This is a big reason why square tube shelters are a terrific option for storing seasonal vehicles.
A high-strength frame made with powder-coated steel should feature five-foot spacing between the ribs and rafter support. Rhino Shield protection also makes for a stronger square tube shelter.