An Economic Option for Boat Storage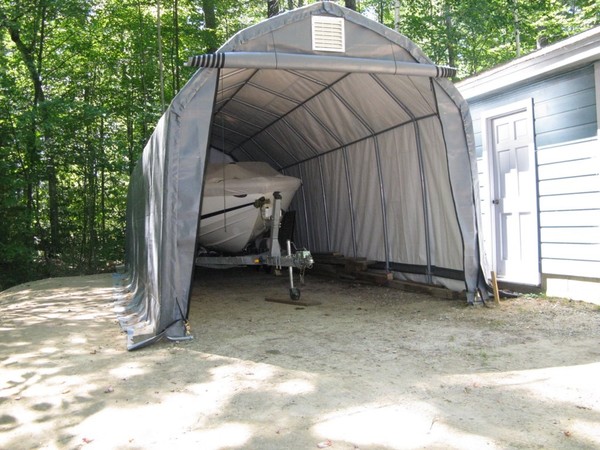 Boat storage can be a little tricky and fairly expensive.
Let's just think about fees. Dock fees can get expensive and storage fees can be a pricey monthly payment.
Call Us Toll Free @ 475.308.8477
There are better, more economic options.
With that in mind, let's talk about a portable garage shelter and how it can be useful for boating storage.
First, you need to find a portable garage or shelter that is strong enough to offer real protection during those off-season boating months.
Here's an example: Consider a 12-foot shelter featuring a powder-coated, heavy, duty structural steel frame. The shelter should also feature a polyethylene cover. A 12-foot portable shelter is designed to keep the boat protected from harsh elements.
This shelters are portable and are not required to be anchored. However, anchoring your portable shelter will offer you more protection and stability for your boat. These steel frames are a perfect way to protect your boat. Remember, a boat is more than just a pleasure craft. It is an investment. It should be treated as such.
Find a portable shelter supplier and ask questions. Make sure you've taken measurement and have the dimensions of your better. Discover the different options that are available in terms of financing.