Agricultural Uses for Portable Shelters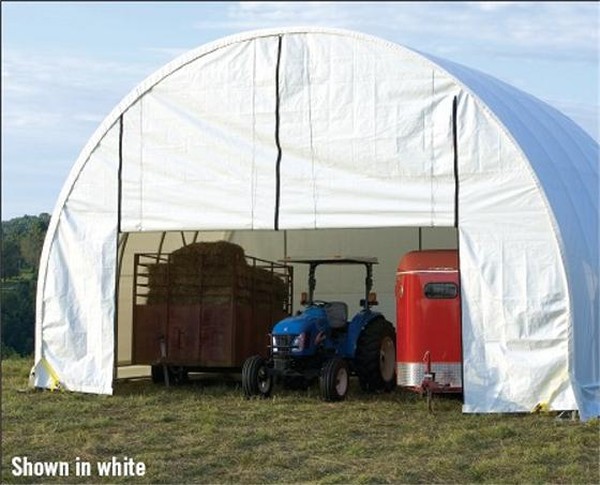 The words "portable carport" paints a picture in the mind of a vehicle shelter. Thatís OK. The advantages of a portable carport are wide-ranging. Yet, donít let the imagination stop with those thoughts of vehicle storage. These portable carports and shelters offer so much more.
Call Us Toll Free @ 800.984.7657
People who work in agriculture may want to take a closer look at a portable carport provider. Building a barn, even something as easy as a pole barn, is a process. Such a building often winds up being a permanent structure.
This would not be the case with the products offered from a portable shelter provider. Portable storage sheds come in many sizes and are wonderful options for storing farm equipment, supplies, vehicles and certain animals. You can find portable agricultural shelters with rounded or peaked roofs. A good portable shed or storage shelter should feature a galvanized steel frame. A polyethylene cover offers protection from the elements.
These agricultural buildings are great for protecting equipment crucial to an agricultural business. There are also buildings that can serve as shelters for farm animals.
The size of equipment and animals can vary. Thatís why it is important to find an agricultural shelter provider that features a wide range of sizes.