A Versatile Storage Facility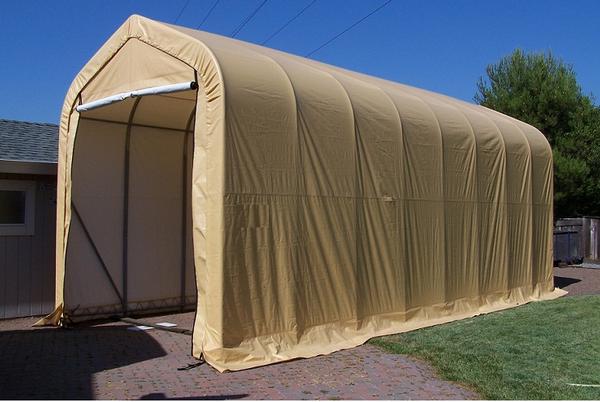 A portable garage can be used for much more than just a garage.
Not that there's anything wrong with a garage, especially one that's portable. These shelters are outstanding to house cars, trucks, motorcycles, RV's, ATV's and boats.
Call Us Toll Free @ 800.984.7657
It starts in the design process. The frames for these shelters are constructed using heavy-duty structural steel, either galvanized or powder-coated steel. The non-metal covers for these garages and carports are waterproof, triple-laminated polyethylene material.
These sturdy materials make up portable garages and carports that offer plenty of solutions for storage that goes beyond vehicle storage. These shelters are great for storing yard and farm equipment. Tractors and lawnmowers are not cheap and need to be properly protected, especially from long-term exposure to the elements. The rental costs for off-site storage facilities can add up fast. Doesn't it make sense to look into a portable garage as a storage option?
Beyond cost, there is the matter of convenience. You want to have easy access to your lawn and yard equipment. Having a portable carport on your property takes care of figuring out how to transport something like a lawn tractor back and forth from a storage facility to your property. This is just another way a portable shelter can prove to be money well spent.