3 Tips for Setting Up a Portable Greenhouse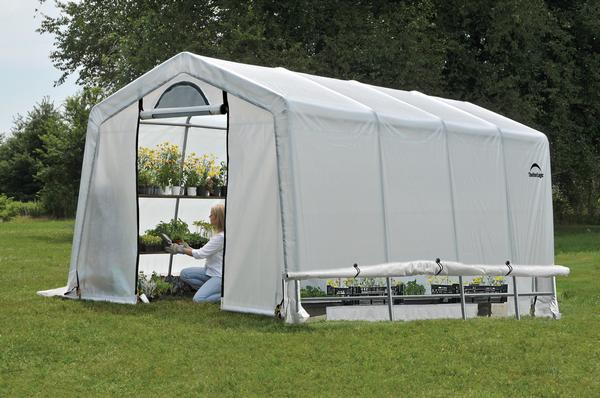 Planting's not just a warm-weather endeavor, and with a greenhouse set up on your property, you have the capabilities to grow in all seasons. Yet, setting up a brick-and-mortar structure is often a considerable expense for many, and as a result, those looking for an economical solution order a portable greenhouse kit.
However, while the kit includes all components for erecting the frame and panels, it involves some planning. When your kit arrives, make sure to follow all of the following steps:
Call Us Toll Free @ 475.308.8477
1. Prepare the Area
First, select a spot that will get a decent amount of sun, as you don't want your plants to be stuck in the shade once fall arrives. Then, after you've found a few spots, make sure these areas also have good drainage. Otherwise, water will pool inside the shelter.
Then, once you've picked out an exact spot for your kit, weed it, and place a weed barrier down on the ground. Doing so prevents other less-desirable plants, such as dandelions and sweet pea vines, from interfering with those grown inside the greenhouse.
Or, as an alternative, get ready to set up the greenhouse kit over concrete, as the weeds will be far less of a problem here.
2. Set Up the Shelter, Starting with the Frame
Once the area's ready, start setting up your greenhouse, beginning with the frame. Experts, here, recommend finding all parts first before assembly, just to make sure your shelter includes every component. Then, as soon as the shelter is up, check to see if the frame is precisely straight - or if it has a slight lean to it.
From here, add the cover on top. As soon as the shelter is in one piece, secure it into the ground with the appropriate set of anchors. Unsure of which you need? Read out guide first.
3. Consider Air Circulation
Especially in the colder months, you want the greenhouse to trap heat. Yet, these shelters have potential to overheat, so consider adding an air circulation system. Vents are one option, or use a small fan.
As you get ready for year-round planting, be sure to factor Portable Garage Depot's greenhouse kits into your plan. Browse our selection by size, materials, and configurations to find the best shelter.